"NLP Practitioner"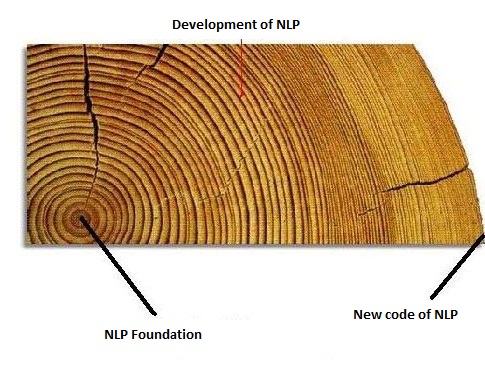 "A house without a solid foundation is weak. This axiom is accepted by everyone. NLP since its creation has gone far ahead in its development. This contains both a great opportunity and a great danger. If you do not know why and how NLP was created, if you don't know its fundamentals and basic forms, then all those skills and techniques that you use now are weak. This is what I see in many masters and trainers of NLP around the world. Everything starts with the basics, and I'm the only one who can provide it now. I invite you to the world of NLP, where everything has its meaning and gives incredible results. Just imagine your opportunities!"


One of the founders of NLP


After the course "NLP-Practitioner Intensive" you'll be able to:
clearly and quickly identify the key factors affecting success in any business-area;
effectively influence others and yourself, constantly improving results;
learn by practicing both classical techniques and tools of NLP and new, modern developments in the area of success achievement;
use information in communication, in developing people, in solving difficult and conflict situations, for purposes of personal growth, in coaching, psychotherapy, staff training, as well as in negotiations and other business situations.
Who was this training designed for?
For those who want to get "NLP-Practitioner" from the hands of Frank Pucelik and his team of trainers
For those NLP-Practitioners, NLP-Masters, NLP-Trainers who want to become better, more successful
For business people, coaches, therapists and anyone interested in personal growth
For those who want to touch the legend of NLP and see Frank Pucelik and his level of knowledge of NLP
Unique benefits of this training:
5 days guru and master of NLP Frank Pucelik works for you
A team of professionals helps you achieve great results within 12 days of training: Frank Pucelik, 2 NLP-trainers, 5 assistants will make this training a springboard to new opportunities, success and harmony
You'll see how NLP can help in the most difficult situations; you will feel the force of your capacity to manage your life
Brief summary

What
The one and only training in the world with unique program and format, conducted by the founder of NLP with a unique team of trainers and assistants, location and quality of service, as well as the results that you get!

Where
Russia, Moscow

When
12 days starting 14th till 25th March 2018, which is perfect time in gorgeous Moscow!

Who
Frank Pucelik, Nikolai Vovchenko, Alexander Sudarkin, organizational team and every participant will support you on the way to your goals

How
You'll get to work intensively in the format of training, work in pairs and groups, individual work with your personal trainer-assistant, during the demonstrations with Frank Pucelik etc.

Why
We hope that you know the answer to this question. We are confident that if you do not yet know the answer to this question, you'll definitely find it on the training or after that! We have already listed many reasons to be the part of this event! We are waiting for you!

Certification
Participants are certified by «META International Inc», which was founded in California in 1973 by Frank Pucelik as the first authorized certification body for NLP trainings at all levels.

FAQ

How did we prepare to this training?
We selected information and tested skills very carefully. Many of the topics that became in Russian-speaking NLP-world "sacred cows", have been ruthlessly expunged from the course by Frank Pucelik. We can say that ideologically this course is the brainchild of Mr. Pucelik.

Why doesn't Frank Pucelik conduct this training by himself?
The training program, which was approved by Mr. Pucelik gives the whole range of knowledge that NLP-Practitioner Certificate presupposes. However, there are topics which Frank Pucelik is ready to "pass on to" other trainers, who may want and know how to do it well
During the exercises "language" factor plays a great role. On the recommendation of Mr. Pucelik these should be delivered by Russian-speaking trainers
We want to show you different styles in NLP training
We want to pay attention to each participant, so in addition to Mr. Pucelik two trainers and five assistants will provide their support
What opportunities does this training give?
Partly it depends on your goals. We are likely to guarantee that this training will make it easier and you will also find completely new and exciting goals. From our side we can offer you the development in such areas as: NLP (master, trainer), coaching, negotiation, personal and corporate effectiveness.
We are currently preparing the answers to other frequently asked questions. You can send a unique question to any contacts listed on our web-site

Comments of a professional coach
James Tripp
(U.K.) about Frank Pucelik:
"Frank impressed me greatly in doing so with creativity, humour and elegance rather than just firing off the standard blunt and obtuse challenges.
As you no doubt gather, I was greatly impressed by the content of this workshop, but the reason I write this review now is because I now appreciate it even more having been living with the learning for nearly a month - the material has made a real difference to me and those around me (clients, friends, family, business partners). Such a huge difference that I have to rate this as one of the most valuable trainings I have been on.
But as great as the content, there was something even more magical - Frank!
Frank, totally blew my socks off - a master communicator and story teller of the highest order! Absolute finesse!"
Register right now by e-mail: jg@frankpucelik.com
Telephone (Ukraine): +38(050) 390 44 00


Partnership
If you are interested in becoming our partner or if you are interested to offer informational support and / or something else, please contact us: jg@frankpucelik.com, +38 (050) 390 44 00