Models of Human Motivation, November 11-12, 2017, Ufa, Russia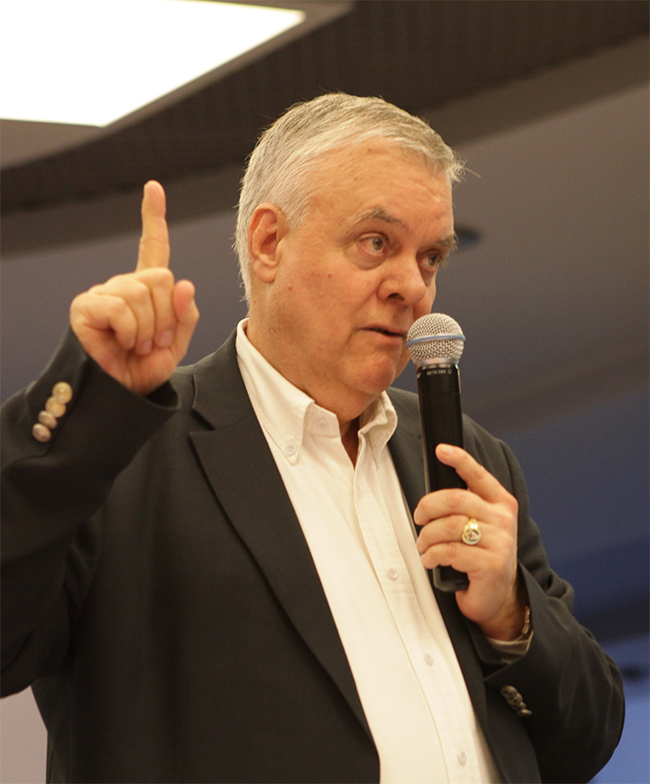 Unlock the secrets of motivation
and learn how to recognise and utilise it
 
This course is taught by Frank Pucelik: one of the creators of NLP, International renowned Trainer, Author, Consultant and a Professor of Personal Relationships.
Motives are the concealed, secret strings that control our actions. You know that when people are motivated they are better at achieving their goals, communicate more clearly and inspire others to work together.  They are focused on their success, in control and get what they want. By grasping the models that Frank will talk about on this course you will quickly see how you can use them for yourself, your organisation and your life in general.
Everybody can become more effective by learning to recognise the main motives of other people. Discover the skills for developing flexibility and become successful in your career and personal life.  The knowledge of human motivation will enable you to: 
Manage employees successfully
Understand the reasons for conflicts and resolve them
Set tasks and goals that motivate others
Create a common language with your colleagues, family and friends.

During the training participants will learn about one of the most interesting researches studying models of human motivation.

On this exciting one day workshop you will:
Study the structure of the three main human motivations
Learn how to develop motivation in other people to empower themselves and feel excited about their work and personal goals
Learn how to translate information from one motive language into another for others and be able to use different motives in different projects for ultimate productivity
Study models and cognitive processes of highly-efficient people using each of three main motives to get more influence in your personal life and business.

This advanced workshop is designed for business leaders, managers and trainers who want to improve their communication skills, develop their ability to understand and motivate others and maximise their impact. It is also an ideal opportunity for those of you looking to enhance your NLP skills to learn from one of NLP's creators.
Frank Pucelik explored and modelled the works of Virginia Satir, Milton Erickson and Fritz Perls alongside Bandler and Grinder in the early 1970s. He is an internationally renowned trainer and an author in Psychology, Personnel Management, Motivation, Information Processing and a Professor of Personal Relationships.  He is also a consultant of Peace Corps and supports five rehabilitation centres
 
Duration: 2 days


 
The Company "Sila Slova"
http://nlpsilaslova.ru/
City: Ufa, Russia
E-mail: jg@frankpucelik.com
Phone (Russia): +7 (917) 401 16 09
Phone (Ukraine): +38 (050) 390 44 00