Negotiations: managing results. February 12-13, 2011, Ukraine, Kiev
«Pucelik Consulting Group» will be glad to see you at authors training by Frank Pucelik 
 
Negotiations: managing results
Download proposal>>>


At present the availability of money, and as the reason for this - good relationships, effective sales and negotiations with the right people, are more relevant than ever. At the upcoming event,
Frank Pucelik
, well-known psychologist and business coach with more than 30 years of experience, will answer the question "How to obtain success through negotiations?

What does "negotiation" mean?

Negotiations is a complex and interesting science. All decisions must be made quickly enough, in front of your partners. Every word, every gesture and movement can both turn the course of the negotiations in your favor, or cost you money, time, and effort.
If someone does NOT negotiate
If someone does not negotiate - he already loses money. If you are not ready to negotiate - you lose at least 10 percent of each contract signed by you. Preparing for negotiations starts with a thorough collection and analysis of information. But what should you do with this information next? How to use it? What are the tactics used by experienced negotiators to get the maximum benefit during the negotiations? You'll find out details at our training!
What awaits the participants of the training?

We will consider the most frequently used tactics of negotiation and work them out during exercises. Other participants will observe and assist the coach in providing instant feedback, saying what was successful, and what tactics is still worth working on.
Main tasks of the training:
Studying the structure of negotiations, including strategy and communicational types
Studying possible options of negotiations outcomes
Setting rapport: how can this be done?
Communicational styles and motives of training participants
Correcting negotiations process and adjusting it in accordance with signs from the opponent
Studying and using non-verbal influence
Finishing negotiations: possibilities for further cooperation
Q&A session and other useful information
Each participant is offered:
Certificate of training accomplishment.
Tutorial handouts
We shall be glad to see you at our training!

Additional information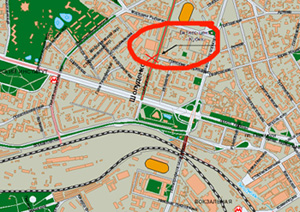 The training will take place on February 12 – 13 (Sat-Sun) in Kiev, business-center «Cubic» (Sholudenko Str. 3). The training begins at 10.00pm and ends at 18.00pm (coffee-breaks at 9.30, 11.30 and 16.00, lunch at 13.30-14.30pm). The cost of the training is $500 in accordance with the exchange rate of NBU for the day of payment. The cost includes handouts, coffee-breaks, lunches. After the training each participant is provided with certificates, photographs and handouts.
 Discounts:
- Up to 5 participants – discount is 10%
- More than 5 participants – the discount is agreed personally
- Discounts are NOT added together